How to crop an image online in 3 simple steps
There are many tools to crop a specific area from the image. Some of them are sophisticated graphic editors you need to download and install. Thankfully for routine cases, there is a much faster way to do it. Right in your browser without any bulky apps! Minimum effort required, this method works on any mobile, tablet, or desktop. Follow these 3 easy steps to crop a photo online:
Open PhotoUtils, upload your photo and go to the Crop tool
Adjust the rectangle you want to crop
Click Crop to download the output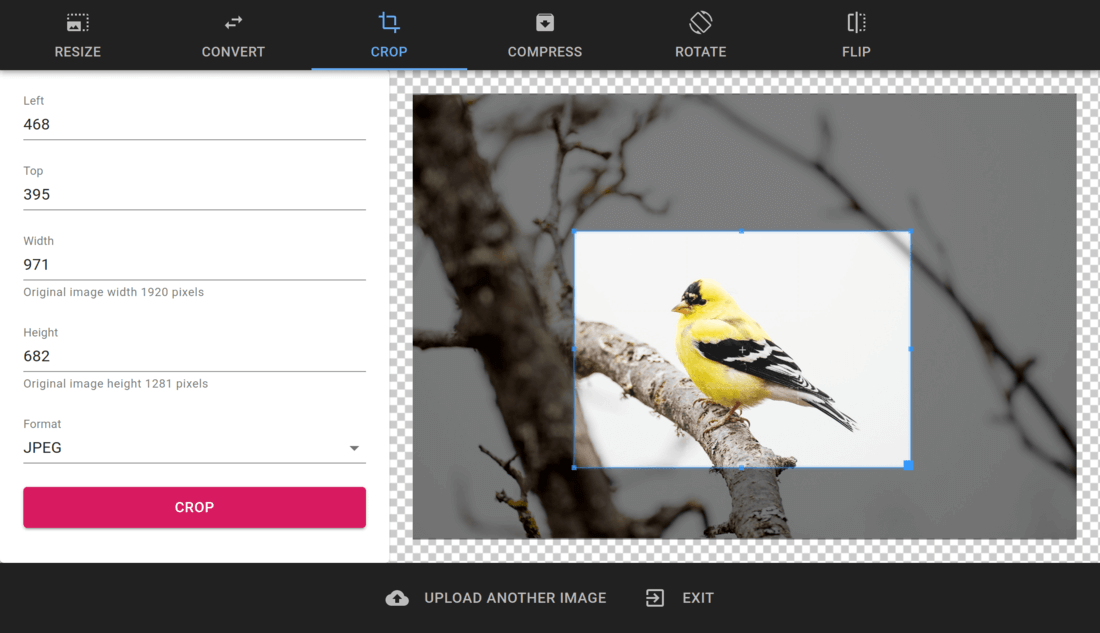 You can also change the output format before download. Click Format and select any of the supported ones.